Digital radiography - Dr Bora
The use of digital radiography in dentistry provides a brand new approach to the field of modern diagnostics. Compared to the standard way of imaging, it has a lot of advantages including:
- minimal radiation- speed (the whole procedure takes only a few seconds)
- comfort
- time saving (upper jaw and lower jaw images are made simultaneously which reduces the number of images necessary for the same number of teeth using the standard, retroalveolar images)
-each patient receives an image both on a film and on a CD which enables storing on a computer
-greater accuracy and better diagnostics capacities
-ability to enhance details and change contrast
Our dental practice is equipped with a digital x-ray machine SIRONA ORTOPHOS XG plus. It enables us and other specialists to duly diagnose using a large number of images of different sections: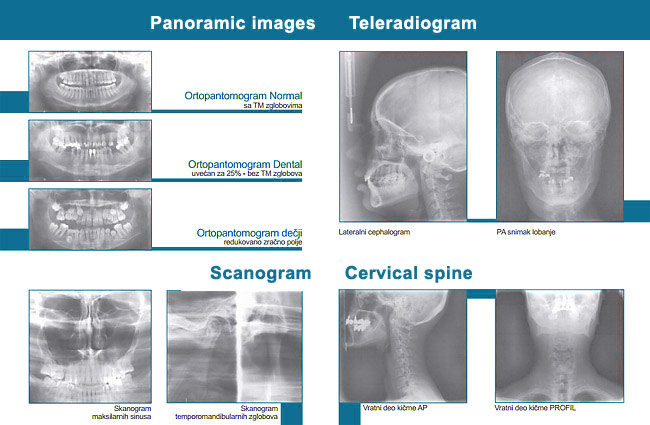 For any additional questions clinic located at Knjaz Milos 11-13s, in the center of Pirot. Open from 7 am to 19h every day and on Saturdays from 7 am to 13h.